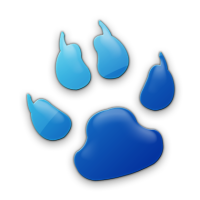 FIX YOUR DOG'S BEHAVIOR PROBLEMS!

(All Breeds, Wolf Hybrids & Ages)


PLEASE VISIT OUR OTHER LOCATIONS BELOW:
Dog Trainers Portland Oregon!
Welcome to Grumpy Puppy Dog Training Portland Oregon! If you are looking for an Portland Oregon Dog Trainer you came to the right place. Looking for good dog trainers in Portland Oregon can sometimes be frustrating. With Grumpy Puppy Dog Training in Portland Oregon you get over 20 year experience! We have been showing Portland Oregon and surrounding areas a quick and easy way to train their dogs sharing inside trade secrets! Imagine finding a dog trainer in Portland Oregon that can fix your dog's leash pulling in as little as 10 minutes. Our Portland Oregon dog trainers can even have your dog off leash in as little as 2-3 sessions. It may sound like a dream, but to many of our clients we have made it a reality! visit our yelp page and see how much our clients love us on Yelp! The important thing with dog training in Portland Oregon is you don't want to ruin the relationship between you and your dog. We have met Portland OR dog trainers that are food bribery trainers as well as dog trainers in Portland Oregon that use extremely harsh training methods. Either one of these methods can ruin the bond between you and your dog. Unfortunately for dog training Oregon there are no state regulations or requirements to being a dog trainer in Oregon. Which means any Portland Oregon dog trainer can make business cards tomorrow and all themselves a dog trainer in Portland OR, without having any real knowledge of dog behavior to begin with. You cannot afford to waste time or money on a dog training program that will not give you fast instant results. Or worse may psychologically harm your dog and make your dog worse than before you started the training to begin with. Our Portland Oregon dog behavior methods are used by top dog trainers from around the world! Many people ask us if our dog training methods work like magic. The short answer is YES!! But it's up to our Oregon Dog Trainers to show you how to do that magic by creating a balanced relationship between you and your dog, to help you control and manage your dog's behavior and energy. So if you want to change the relationship between you and your dog, one that you can take anywhere with you hiking, restaurants, shopping Using the most effective training techniques by using the top training methods by our dog trainers in Oregon.. Then call us now!